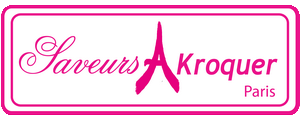 Story
SAK is the story of a mother named Colette and her daughter Johannah, raised since her deepest childhood with the flavours of pastries (better than a nurse).

Colette used to work in the food universe for many years and Johannah, young designer and /creator graduated in design and gastronomy.

These two greedy persons are fond of pastries and old style recipies. Together, they recreate with talent every convivial moment shaping new pastries varieties.

SAK claims the choice of noble, the finest raw materials such as brown butter, longtime concoctions and chill, without additives, preservatives or added flavours.

A breath of modernity blows on our French handmade pastry.

French handmade pure butter pastry
Without additives or preservatives